Our Featured Smart Thermostats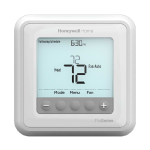 Honeywell T6 + T10 Pro Smart Thermostats
The Honeywell Pro Smart Thermostat series can give you home comfort control from anywhere. Connect to the Honeywell Home App on an Apple or Android mobile device to view and change temperature settings, program a 7-day schedule or just let the T6 respond automatically. Capable of a range of heating and cooling types and stages, and compatible with larger HVAC automation packages..
T6 Thermostat

Compatible With Many Existing Systems: The Honeywell T6 Smart thermostat can be retrofits to many existing heating and cooling systems.
Honeywell Home App: Control and monitor your indoor climate from anywhere with you mobile device and the Apple or Android Honeywell Home App.
Geofencing: Set back temperatures as you leave you home, and restore comfort settings when you on your way home automatically.
WiFi Enabled: Works with your WiFi system and interacts with Alexa, Google Assistant, and Apple HomeKit.
Supports IAQ Components: Supports management of compatible air cleaners, air filters, and other indoor air quality systems.

T10 System Controls

Prioritize Rooms: The T10 Pro smart thermostat grants you the ability to either select specific rooms to heat and cool or choose priority based on motion active rooms with the RedLINK™ sensor.
Set Your Schedule: With the T10 Pro, you can select specific temperature setpoints throughout the week with the thermostat or app.
Geofencing Technology: The T10 Pro includes a geofencing feature that allows the thermostat to know when you are home or away, automatically optimizing comfort levels and energy savings.
WiFi Enabled: By downloading the Honeywell Home app, you can easily keep tabs on your home through the T10 Pro. The app allows you to set schedules, prioritize rooms and receive smart alerts throughout your day.
RedLINK™ Room Sensor: The included room sensor is able to detect temperature, humidity levels and motion. Up to 20 RedLINK™ sensors can be connected per thermostat.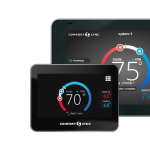 Armstrong ProSeries™ ComfortSync® A3 Controls
Armstrong ProSeries™ furnaces, air handlers, heat pumps, and AC systems are designed for use with our Comfort Sync® thermostat, which puts advanced temperature monitoring and adjustment in your hands, no matter where you may be. Monitor and adjust the temperature in your home or set your system into an energy-saving Away Mode using your smartphone, tablet, laptop or other web-enabled device. Key features include:
Tailored Performance for Every Room: Fully controls operation in two, three, or four zones and controls heating and cooling to each independently.
Away Sync™: Uses the GPS in your smartphone to detect when you're leaving and automatically changes the temperature to a more energy-efficient setting. It also detects when you're coming back home, returning the temperature to its normal set point.
Schedule Sync™: Means you only need to program your thermostat once. Whenever there's a change in your routine, the thermostat adapts heating and cooling to match.
ComfortSync® App: Enables you to monitor and control temperatures and settings from anywhere in the world using our Apple or Android app and your compatible smart device.
Service Integration: Another incredible feature gives Comfort Sync the ability to email you and our staff at LMH Services when routine maintenance or service needs to be performed.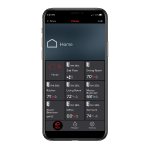 Mitsubishi Kumo Cloud®

An exclusive option for Mitsubishi mini split systems is the Kumo Cloud® mobile Apple and Android app system. Kumo Cloud® puts enhanced control of your home's heating and cooling right at your fingertips, no matter where you are.
Full Unlimited Zone Control: Whether you're out for the day or the month, whether you want to cool down, or warm up, Kumo Cloud® gives you control from any smartphone or tablet.
Accessory Systems Integration: Kumo Station® interlocks third party equipment for staging supplemental heating, humidification, dehumidification and ventilation. Easy scheduling and control performed using Kumo Cloud® app.
Easy Setup: Intuitive initial settings and Bluetooth® pairing for easy zone discovery make it simple to get Kumo Cloud® up and running.
Advanced Service Integration: With permissions, our staff can log into your system, view its operation conditions, and help edit and update operating conditions without an onsite service call.